Walk into the English resort town of Weston-super-Mare this weekend and we think you'll be surprised by what you find. British street artist Banksy, whose identity still remains a secret, has created a dystopian brand called Dismaland.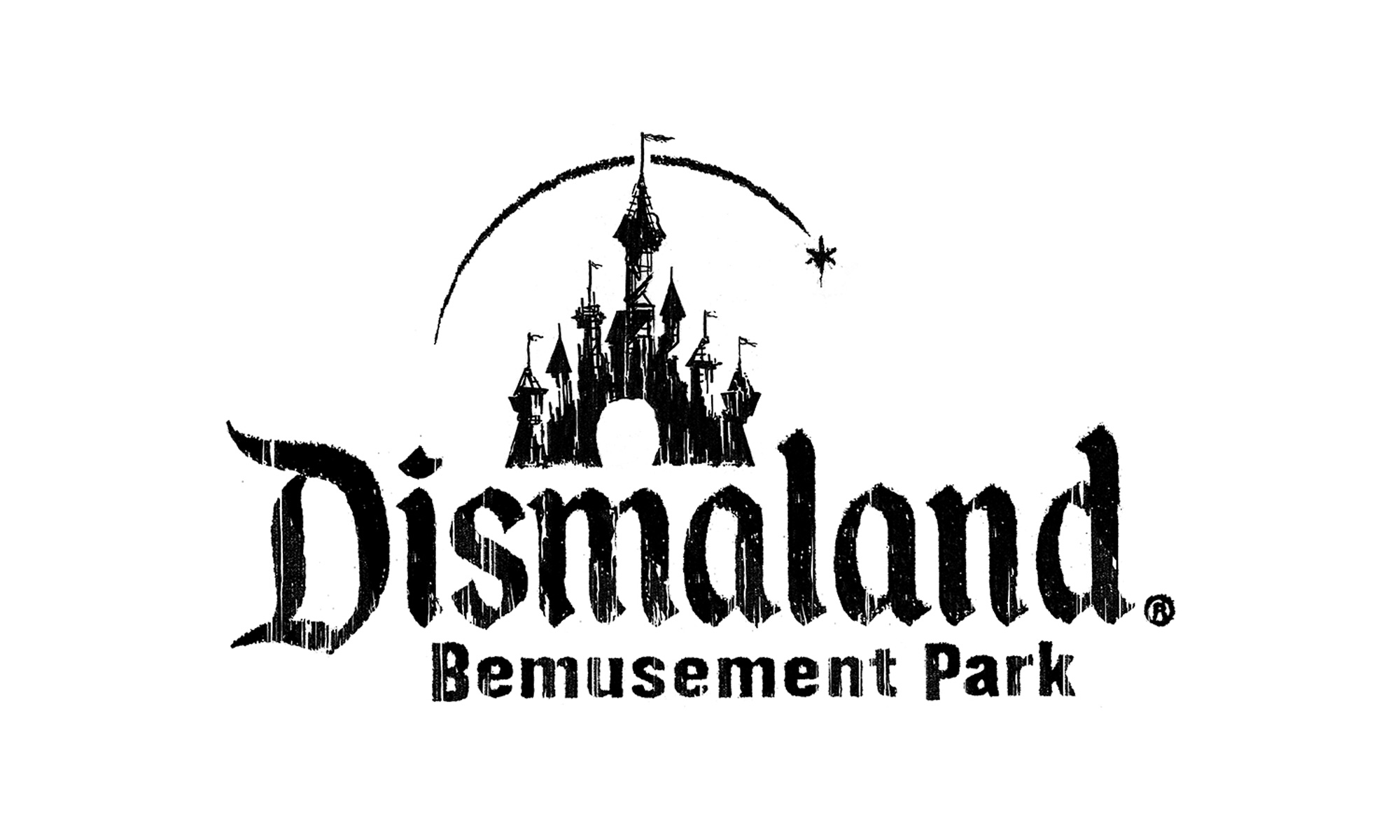 Dismaland is an art installation of sorts that features 10 new Banksy pieces and 58 works by a handpicked group of artists including Damien Hirst and Jenny Holzer. The surprise exhibition sprawls across a 2.5-acre derelict site which used to be Tropicana lido (an outdoor pool). As per usual, Banksy is taking a large swing at 'the man'. This time his sights are firmly set on 'the happiest place on earth' AKA Disneyland, and we can assure you he's besmirched every inch of the brand.
Dismaland is complete with a fairytale castle reminiscent of Disney's Cinderella's castle, a giant pinwheel with fabric draped over it, a killer whale jumping out of a toilet and two gas tanker trucks bent into the shape of an "S".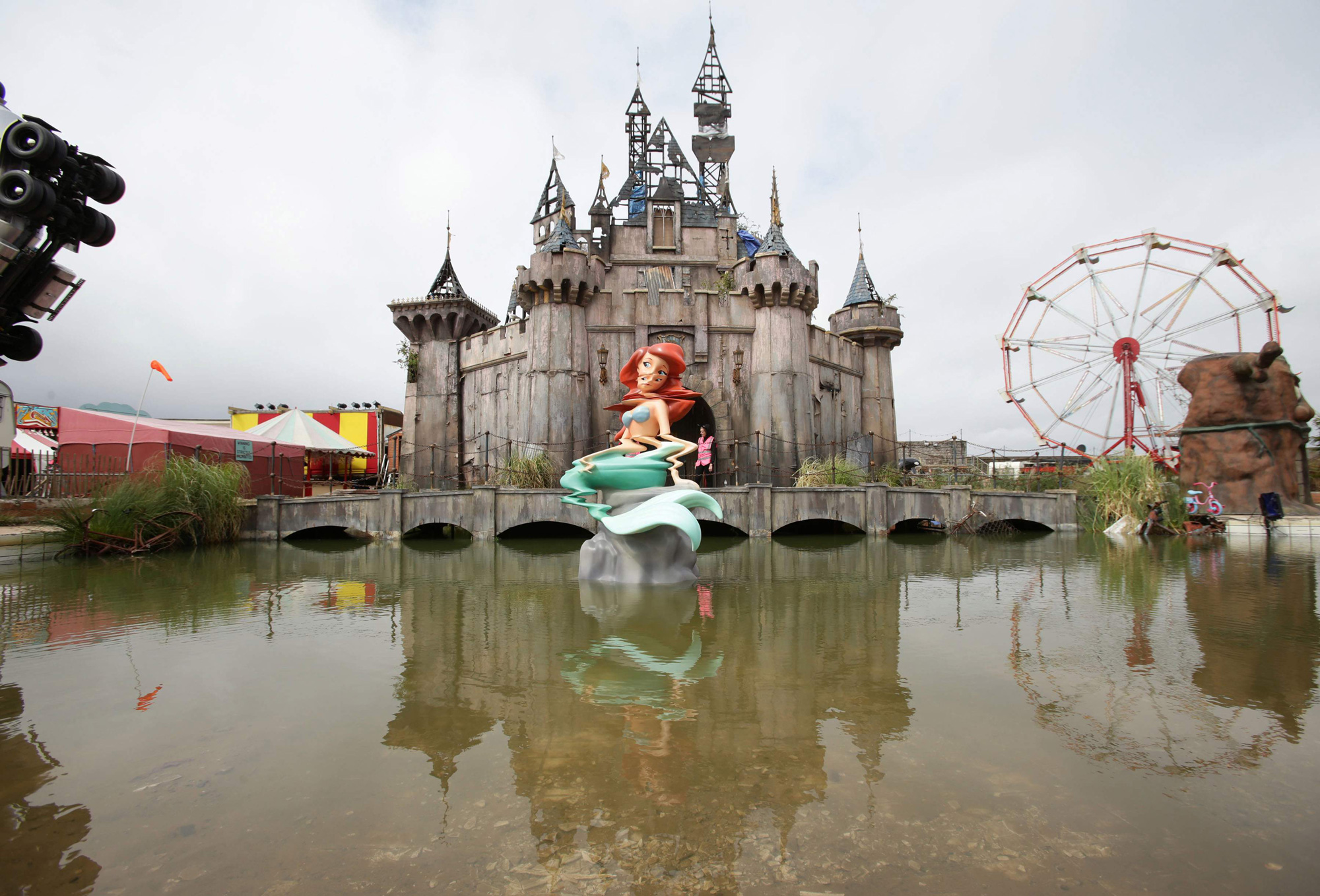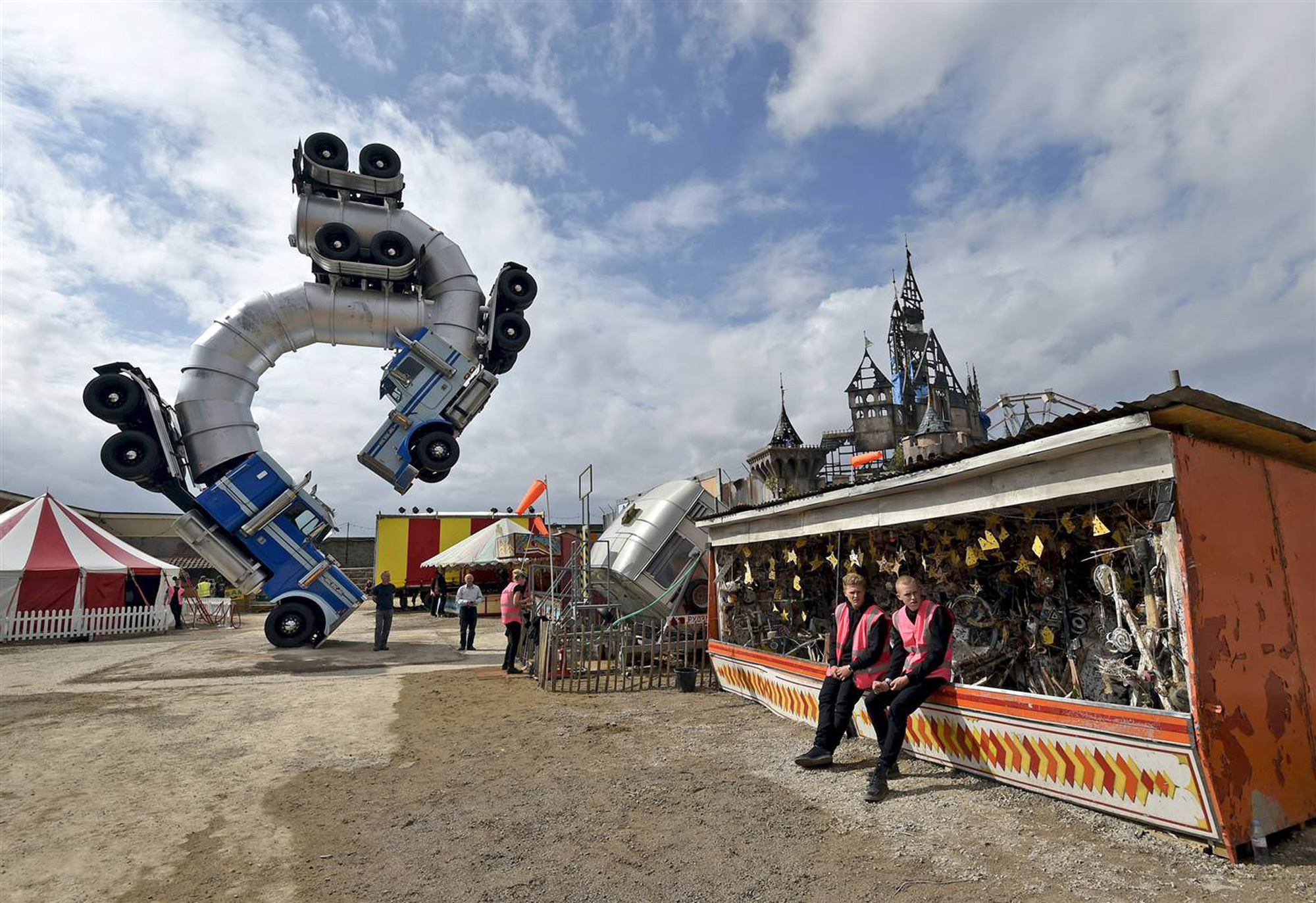 The largest Banksy piece is inside the dilapidated castle at the center of the Dismaland grounds – Cinderella's carriage crash, surrounded by paparazzi in an unforgiving comment on the death of Princess Diana.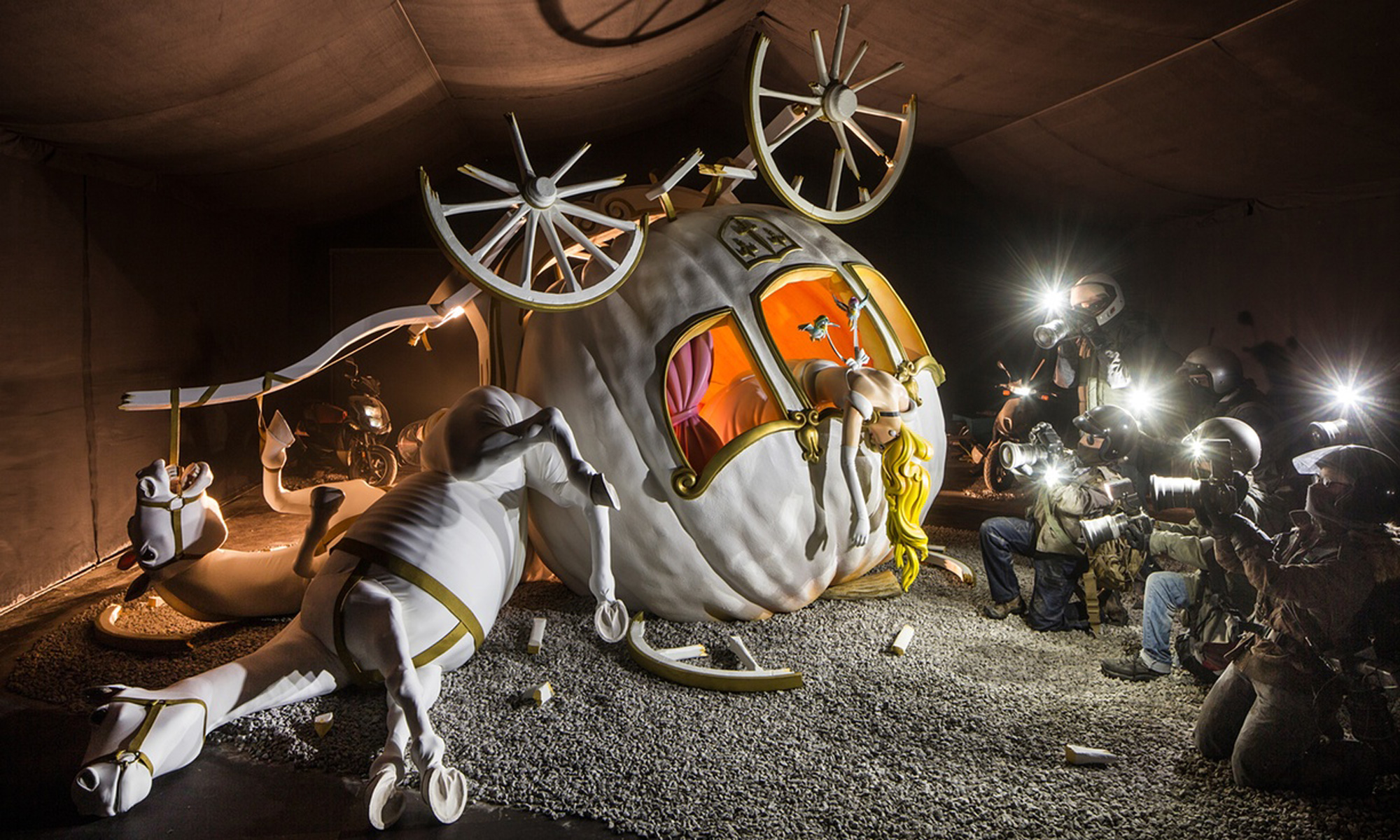 Dismaland opens this weekend and will remain that way till September 27th 2015. There are 4000 tickets a day on offer for 3 pounds sterling each. You can buy tickets HERE.